Surprisingly, for the past years, we've seen the return of some street-style trends that we thought would never make a comeback.
We're not sure how it happened, but the Hawaiian shirt, also called the Aloha shirt,
is a trend that never really dies out.
With that,
we thought we could list different ways you can style your old man's shirt!
Hawaiian Shirt & Bolder Prints
Topman | Stone Hawaiian Revere Shirt

You can wear an Aloha shirt with a solid non-neutral color, but sometimes Bigger is Better. Large prints have been an a-not-so-stylish idea for a long time. That's because many people think it's too much to look at but this time? It's everything! Go for bolder prints and avoid the tiring palm trees and beach prints. You are not your dad.
Hawaiian Shirt & White Tee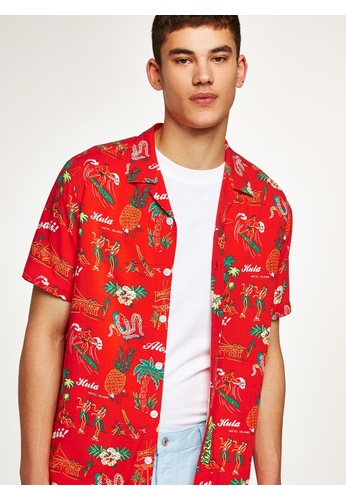 Topman | Red Hawaiian Short Sleeve Shirt

You can never go wrong with a white tee. It's one of the easiest ways to style up or down a look. Luckily, the Hawaiian Shirt & white tee fits so much that it looks good with each other. If you are pulling off a boy-next-door look, this one is for you. Be cooler than the weather by wearing it with denim pants and your favorite classic converse.
Hawaiian Shirt & Shorts
Chase Fashion | Trees Print Button-Down Shirt

If you want to be stylish and comfortable at the same time. This pair is for you. Solid colors such as tan, khaki, white, navy, olive, and off-white are the go-to colors for the shorts to balance out the Hawaiian Shirt. If you are bold enough, try to leave the first button from the top open to reveal some chest.
Hawaiian Shirt & Khakis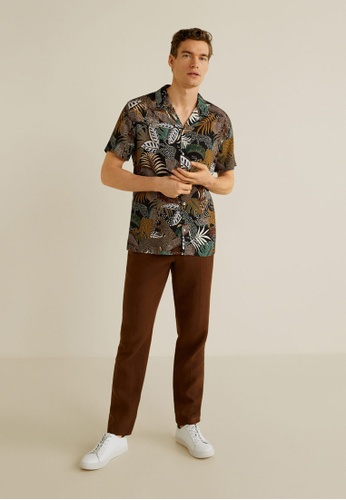 Mango Man | Hawaiian Flowy Shirt
Khakis can be a little tricky when you mix it up with anything because it dresses up everything. Hawaiian Shirt and Trouser work together if you are pulling off a smart casual look. It's best to wear your shirt untucked to give it a laid-back and chill presence, especially if your shirt has big prints.
Hawaiian Shirt & Biker Shorts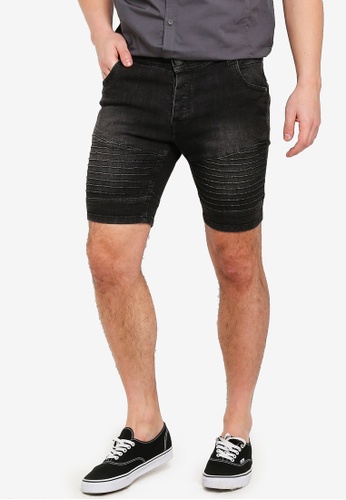 Brave Soul | Lasike Denim Biker Detail Shorts
You might think no way this would work, but there's nothing impossible now. Especially in fashion. If you are looking for a way to give the old Hawaiian Shirt get up a twist, Biker Shorts is the key! Hawaiian Shirt & Biker Shorts are both versatile pieces so coming up with a great look is not a shocker. In order not to look overdone, go for a more chill color and laid-back pattern for this get-up.
---
Join the community of Young, Empowered, and Creative! Like, Follow, Subscribe to metroscenemag.com and our socials Facebook, Twitter and Instagram.